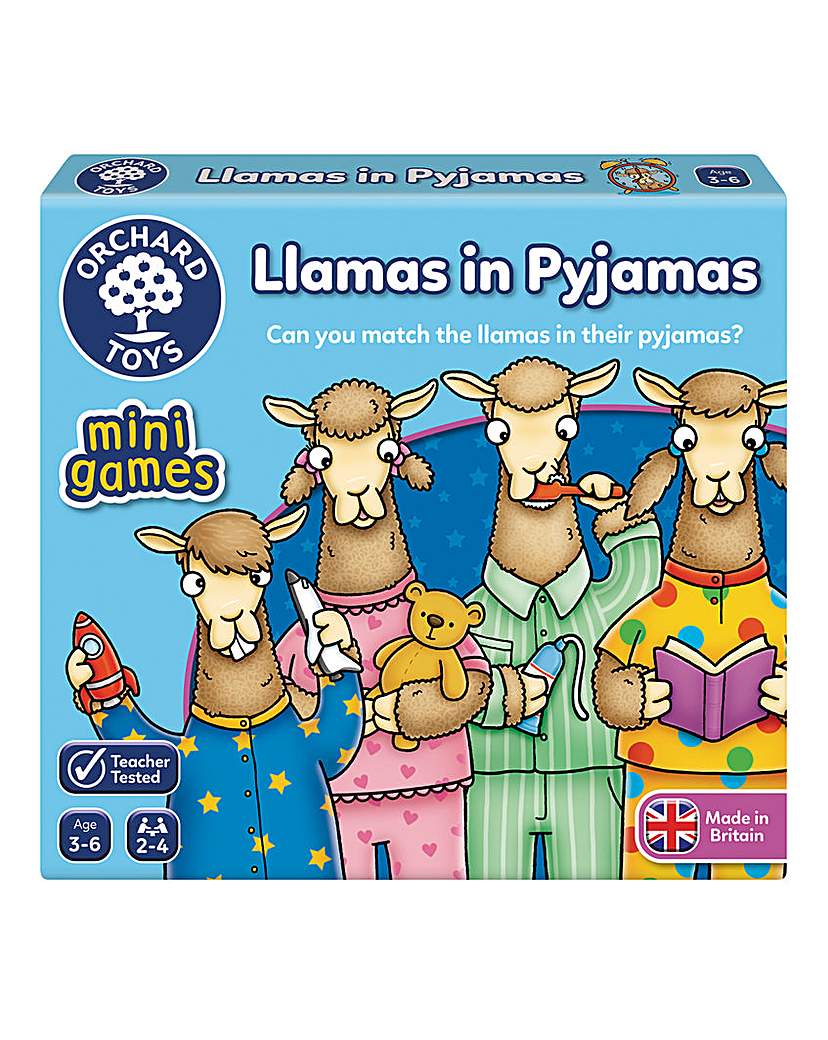 Pack of 2 Mini Mayhem Games
Little Bug Bingo and Llamas in Pyjamas are the perfect mini travel games for children aged 3 6. Featuring exciting gameplay, detailed illustrations and fun characters, both games are sure to be a hit with parents and children alike. Perfect for travel, at home or on holiday, the mini games are Orchard Toys' smallest games in a compact and portable size. The mini games also make the perfect under £5 pocket money toys, birthday gifts and Christmas stocking fillers.
Best Price: £10.00 from Fashion World, JD Williams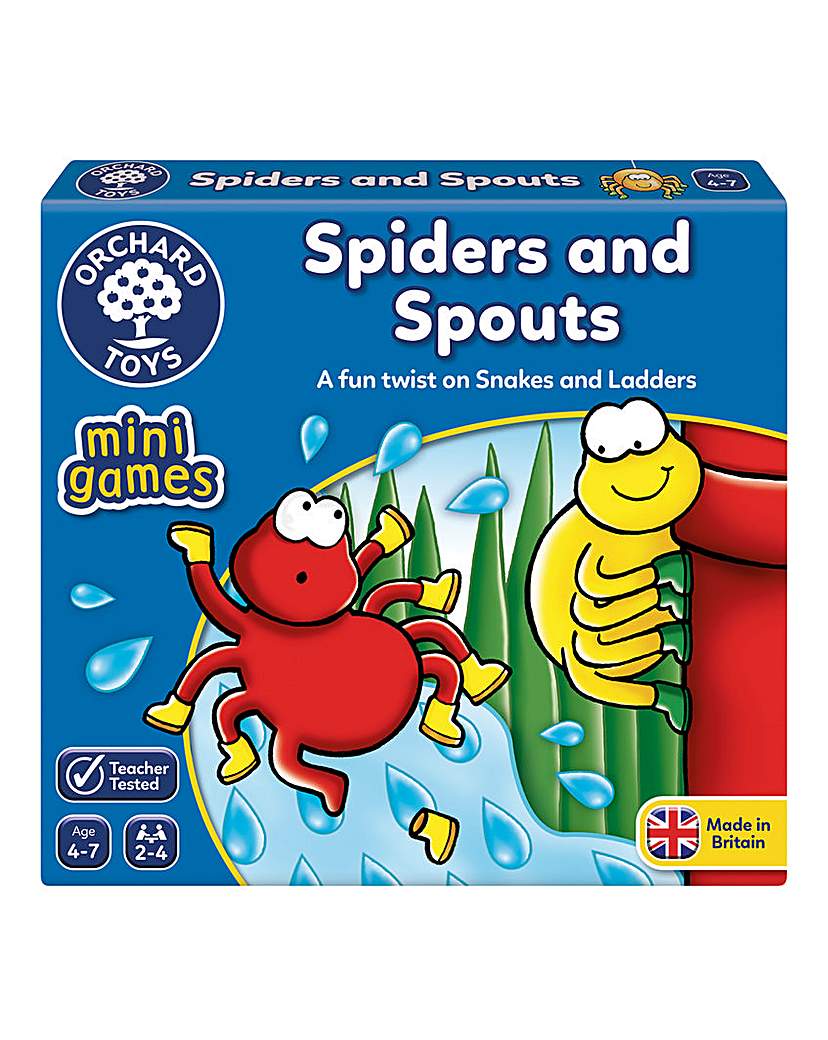 Based on the classic family games Snakes and Ladders and Happy Families, these fun mini games for ages 3 6 have something to please all ages! Featuring colourful characters and quick, simple gameplay, they help to develop matching, memory and counting...
---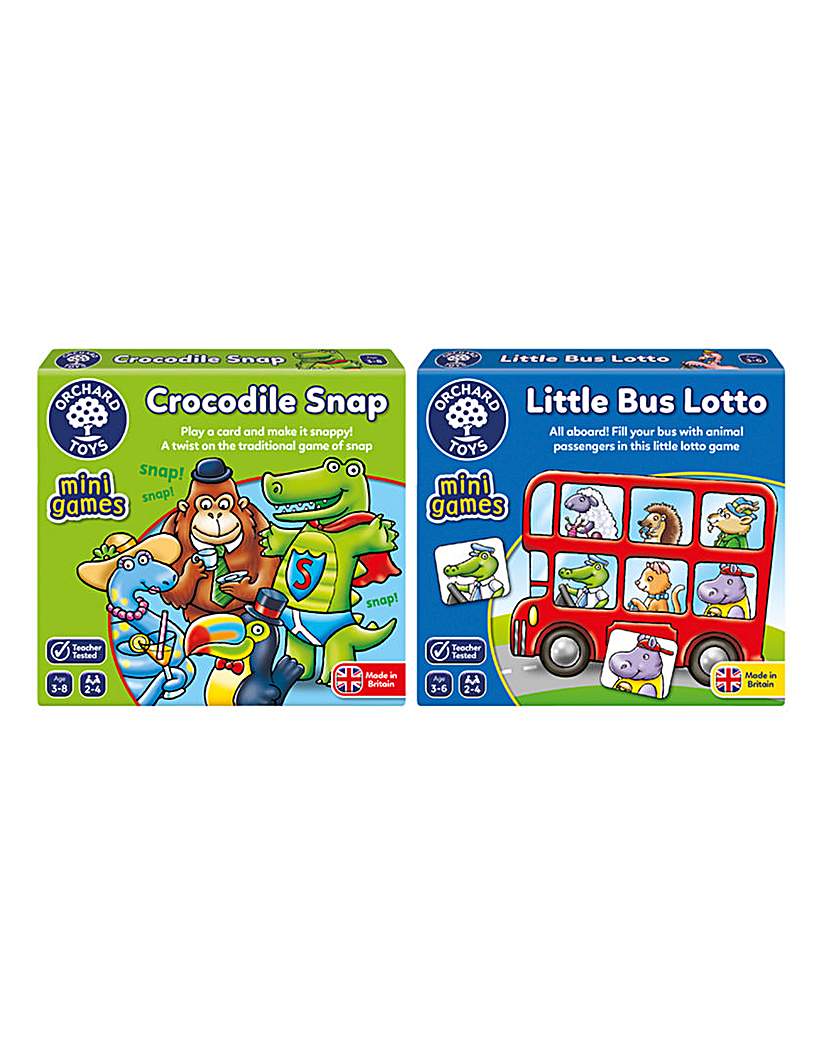 There's lots of fun to be had with Orchard Toys mini travel games. Enjoy Little Bus Lotto, featuring 24 animal characters who all want to board the bus, or Crocodile Snap featuring superhero crocodiles and gorillas drinking tea!
---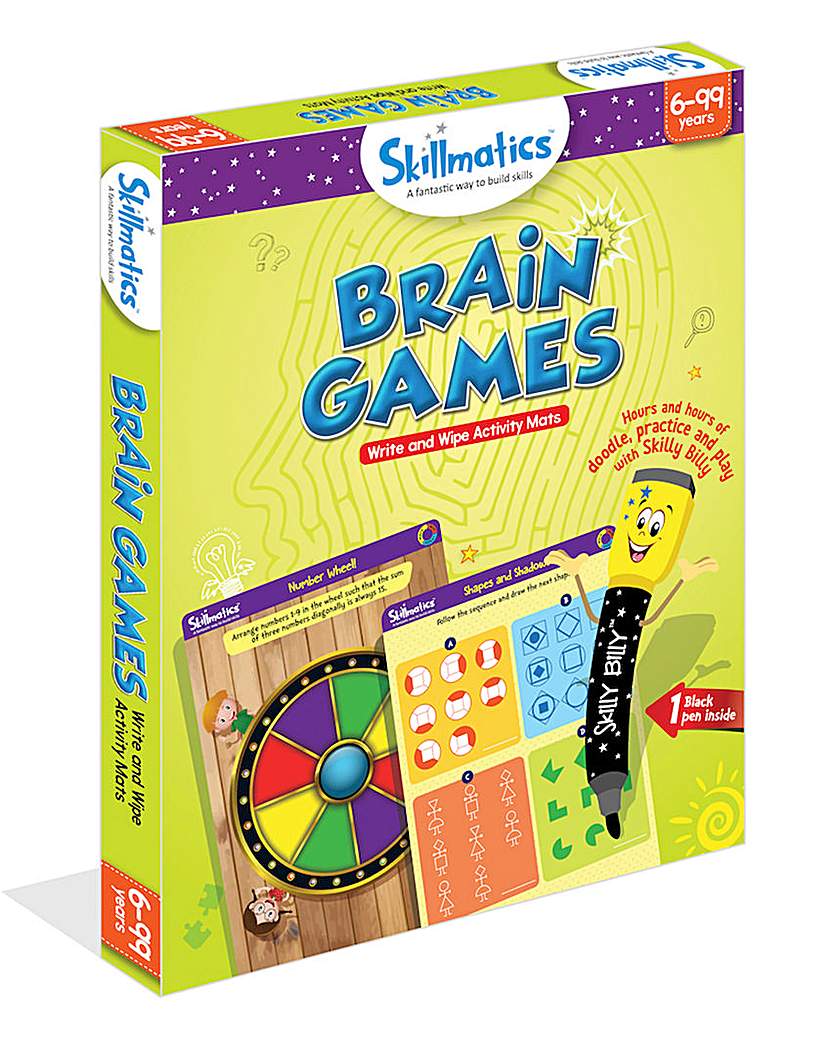 This Brain Games pack will teach your children to use a 'think and reason approach' when faced with challenges. Filled with innovative content that promises to engage children for hours on end and to be extremely enjoyable. A great travel companion, this...
---
---
Buy gifts and toys for all ages at low prices with the Giftavia price comparison website.
Website www.giftavia.com ©2003-2018. All Rights Reserved.
Privacy Policy
.
---